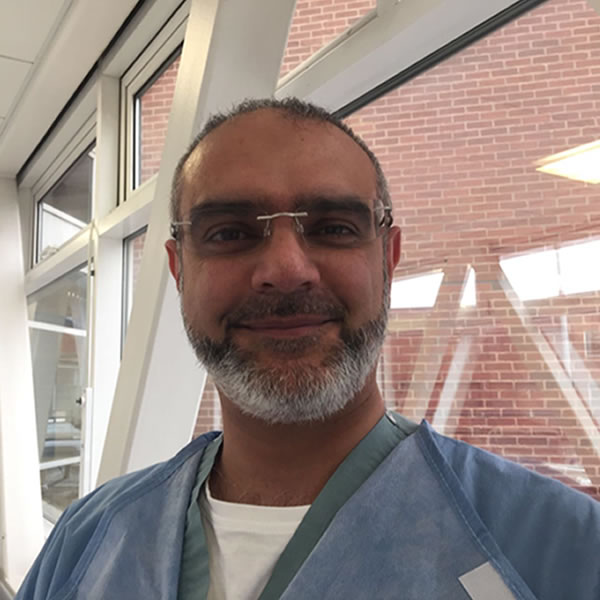 Riyaz Kaba
MBChB, MRCP | Cardiology
Dr Kaba graduated from the University of Dundee and trained as a junior doctor at King's College Hospital London. He embarked upon research in Molecular and Cellular Cardiology at the National Heart & Lung Institute at the Royal Brompton Hospital, and then conducted specialist training in Cardiology at the same institute as well as at St Mary's Hospital in London.
He was granted an advanced fellowship at the prestigious Ivy League institution of Columbia University in Manhattan, New York City.
Dr Kaba is an expert in implanting heart pacemakers and, amongst other achievements, implanted one of the world's first multi-polar pacemaker leads for a patient with severe heart failure (published in a leading Cardiology journal).
Dr Kaba has widely published his academic research, including in collaboration with researchers from Imperial College in the highly distinguished journal, Nature Genetics, following the discovery of a novel Sodium-channel in the heart. Amongst his busy clinical work, Dr Kaba also lectures internationally and travels abroad to train doctors.
He has received several academic awards including prestigious international awards from America and Europe, and has successfully supervised cardiology fellows in obtaining postgraduate research degrees. 
Whilst Dr Kaba manages patients with various conditions of the heart and blood pressure, his specialist interests include arrhythmias – the disturbance of electrical activity and conduction within the heart – and he performs potentially curative interventional procedures for such conditions in the form of Cardiac Ablations.
The information you provide in this contact form is emailed directly to Surrey Total Health. Your information is not stored by this website. We only use your details to respond to your enquiry and do not share them with any third parties. You can read further on how we store and process data in our privacy policy.