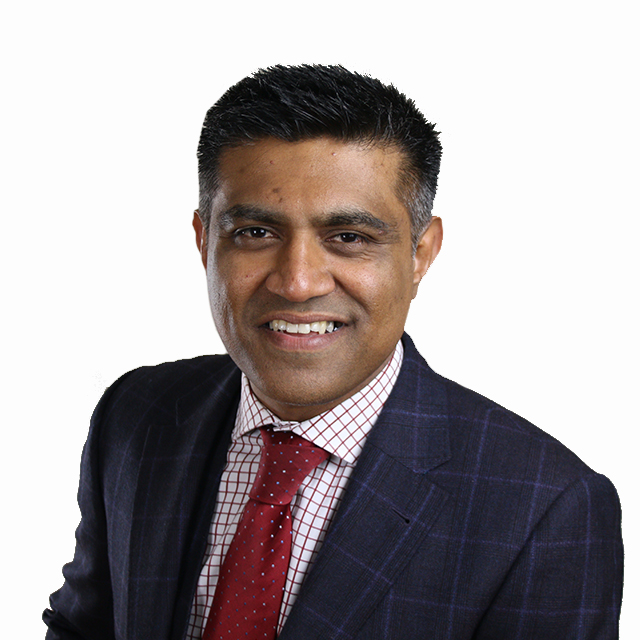 Mr Ashwin Unnithan is a wonderful surgeon I received great care from him and he gave me a new knee which I am delighted with his bedside manner is lovely, explaining everything he found and replaced I couldn't be happier.I am working hard at my exercises because if you don't all the hard work the surgeon has performed is a waste of his time and yours.Thank you again Mr Unnithan I am one happy lady.
I fell and broke my neck femur in October 2018. It was a very late Friday evening when this happened and was told that I couldn't have my operation until the Monday, however, despite not being on duty Mr. Unnithan decided to come in on the Sunday to operate on my leg. Not only did it save me a day of extreme pain but relief from the waiting. Mr. Unnithan visited me after my operation to tell me he had done a full hip replacement giving me a better chance of full recovery. I was up and walking without aid within 3 weeks, I am so grateful.
I fell heavily while running in July 2018 and smashed the collar bone on my right shoulder into many pieces. It was decided that a plate and hook needed to be inserted while the bone healed, and Mr Unnithan did the operation on the NHS. From then onwards I saw him privately. He reassured me that I should get back full use of the shoulder, but emphasised that it was important to have good physio in order to get there. He set me up with an excellent physio in the Runnymede. With her help I made good progress. In Jan 2019 Mr Unnithan did a second operation to remove the plate and hook, to avoid rotator cuff problems in the long run. A couple of weeks later I hardly notice it, and I am well on the way towards having full use my shoulder. It was a pleasure to meet Ashwin Unnithan. He listens and explains clearly. I would go back to him again if there is a next time.
I had revision surgery by Mr Unnithan on my left hip at the end of last month. I am just over 3 weeks post op and delighted with the care I received. I'm free of crutches now and feel as though I am getting my life back already. Mr Unnithan encouraged me to ask questions and answered them in a frank and kind manner throughout the process building up to and immediately after my operation. I will need revision surgery on my right hip in the future and have no qualms whatever about using Mr Unnithan and Ashford Hospital again.
The information you provide in this contact form is emailed directly to Surrey Total Health. Your information is not stored by this website. We only use your details to respond to your enquiry and do not share them with any third parties. You can read further on how we store and process data in our privacy policy.