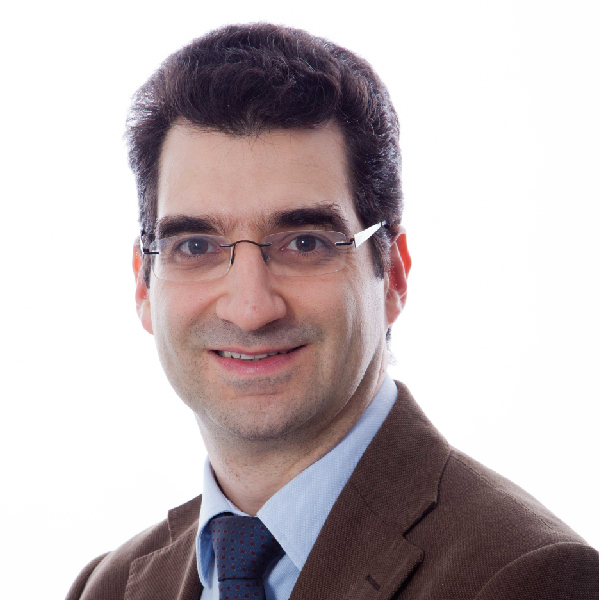 Vasileios Minas
PhD, MRCOG | Gynaecology, Advanced Laparoscopic Surgeon
Mr Vasileios Minas is a Consultant Obstetrician and Gynaecologist with a special interest in Minimally Invasive Gynaecological Surgery, including laparoscopic and hysteroscopic surgery (keyhole surgery). He has a particular interest in the care of women with menstrual disorders (heavy periods), benign ovarian and uterine masses (cysts, fibroids), pelvic pain and endometriosis. His NHS appointment is at Ashford and St Peter's Hospitals NHS Foundation Trust in Chertsey, Surrey.
He completed his undergraduate studies and doctorate thesis at the University of Crete in Greece.
He completed his core training in Obstetrics and Gynaecology in Oxford Deanery, having trained in some of the largest units in the deanery, including the John Radcliffe Hospital in Oxford. He acquired his advanced laparoscopic skills at the Wirral University Teaching Hospital in Mersey, one of the busiest endometriosis centres in England, by completing the RCOG Advanced Training Module in Advanced Laparoscopic Surgery for the Excision of Benign Disease.
He has published his extensive academic work in several peer-reviewed international journals. He regularly presents his work in national and international congresses and he has been awarded a number of distinctions and scholarships for his academic and clinical work. He acts as College Tutor for the Department of Obstetrics & Gynaecology at St. Peter's Hospital.
Areas of interest
Heavy periods

Painful periods

Abnormal bleeding

Ovarian cysts

Fibroids

Endometriosis

Adenomyosis

Pelvic pain

Painful sex

Menopause

Pelvic Ultrasound

Hysterectomy

Laparoscopic surgery

Outpatient hysteroscopy
Dear Mr Minas, I just wanted to drop you a line to say thank you for the care and compassion both yourself and your team provided me with during my recent operation and afterwards. The treatment has worked a treat and I have recovered very well. I was extremely nervous prior to the procedure but the team reassured me and I can confirm that there was almost no pain once I was waking up and nothing during the recovery period. The experience overall was much more pleasant than I had expected and my gratitude to yourselves and your team cannot be expressed wholly . Thank you again. Kind Regards. HC
Dear Mr Minas, Just a little note to say a big thank you for your care in looking after my well-being. You guided me in making appropriate decisions albeit sometimes scary and difficult. I am healing really well and can only put this down to your skill and expertise. Your medical and surgical team are a credit to you. Kind Regards. KL
The information you provide in this contact form is emailed directly to Surrey Total Health. Your information is not stored by this website. We only use your details to respond to your enquiry and do not share them with any third parties. You can read further on how we store and process data in our privacy policy.