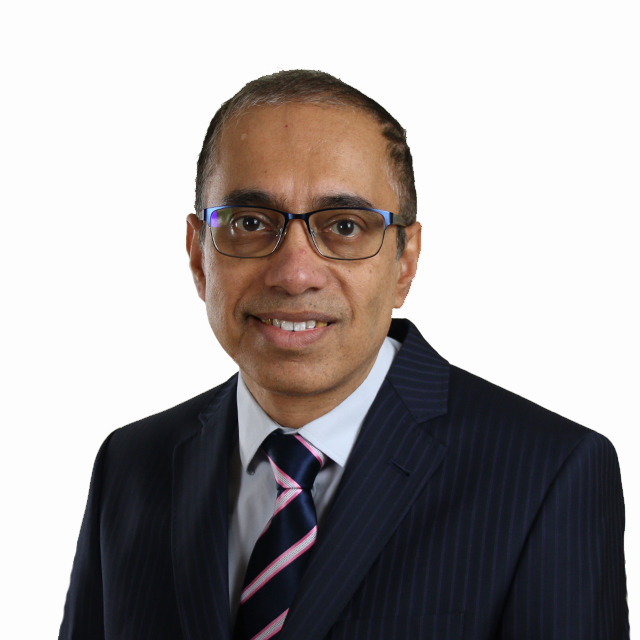 Rajib Dutta
MBBS, DA, FRCA, FFPMRCA | Pain Management
Dr Dutta is a consultant in pain management.
Dr Dutta is working as a consultant at Ashford St Peter's hospitals for the last seven years.
He completed his training in pain management and anaesthetics in London and the south-east including at King's College Hospital and Guys and St Thomas's hospitals.
Dr Dutta manages neck pain with headaches, lower back pain coming from facets, leg pain including sciatica, musculoskeletal and pelvic pain from endometriosis.
You can come to see him for fibromyalgia, any persistent pain after surgery, CRPS and pain after hernia repair surgery.
Dr Dutta practices multimodal pain management using different medicines improving function and well-being with physiotherapy and promoting pain management programs.
He does x-ray and ultrasound guided injections including radiofrequency denervation/ablation.
Dr Dutta is a member of the British pain Society and a fellow of the Royal College of anaesthetists, faculty of pain medicine.
He works in partnership with his colleagues at Surrey total health and in a situation if you need advice or help from a Consultant from a different speciality, he would be able to sort out your problem without delays.
Dr Dutta was simply outstanding throughout the procedure
Dr Dutta's advice was very informative and comprehensive
Dr Dutta and his team, I felt were very well organised
The information you provide in this contact form is emailed directly to Surrey Total Health. Your information is not stored by this website. We only use your details to respond to your enquiry and do not share them with any third parties. You can read further on how we store and process data in our privacy policy.